At the heart of the XII. district in Budapest, the former Semler Villa built in the 1930s was abandoned for a long time until it was bought by the owners of the adjoining Villa Bagatelle and the Bagatellini bakery. The building was magically reborn as a boutique hotel, where the basic concept was to create homey spaces.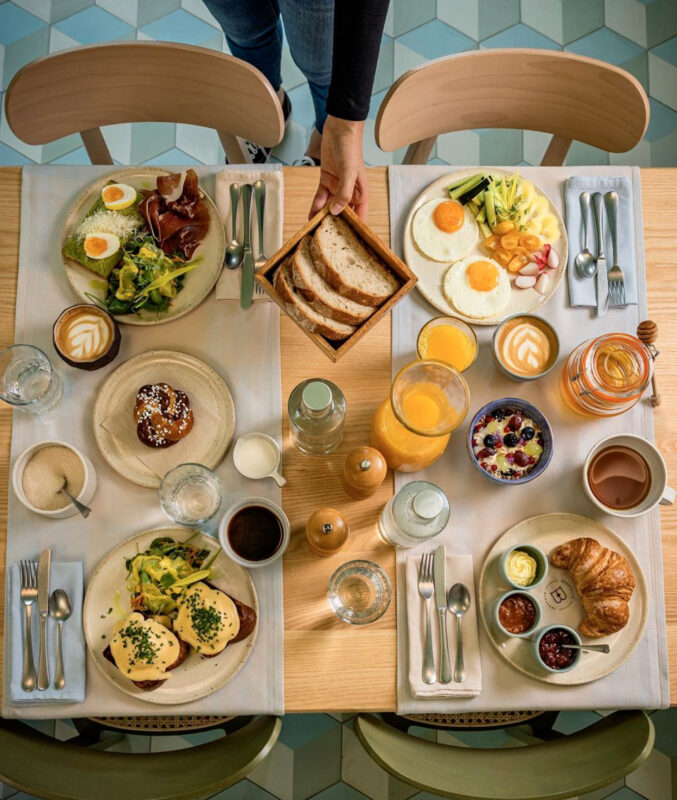 Customer: Bagatelle Gardenhouse
Location: 15 Németvölgyi Street, 1126 Budapest, Hungary
Architecture: Benczúr-Weichinger Studio, Edit Móder
Year: 2020
Material: 100% Egyptian superior cotton
Size: table runners 40×150 cm, textile napkins 40×40 cm, tea towels 40×60 cm
Technique: handweaving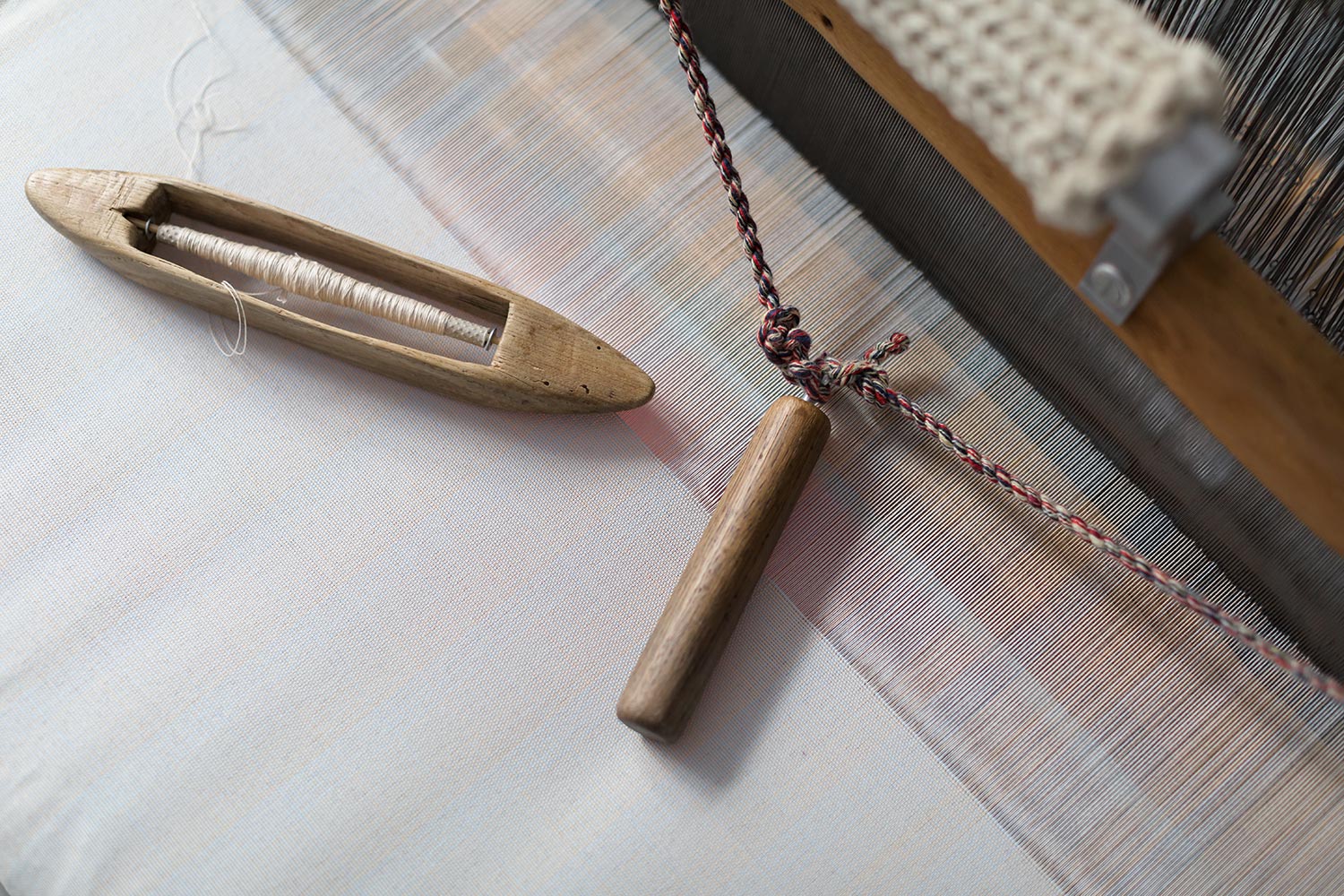 A small series of kitchen textile collection was designed for the comfort of the visitors and to provide tasteful service in the Gardenroom common area. The table runners, textile napkins, and tea towels have subtle blue and natural shades with delicate geometrical patterns. The fabric was handwoven in the studio from fine Egyptian superior cotton yarn, which withstands heavy duty and makes a durable textile.