Bespoke design
Is your imagination wandering, but you cannot find the home textile you are looking for? Are you missing only the matching scarf for your casual set? With our bespoke design sevice we can make your dreams come. At Vandor Studio you can order unique woven home textiles or materials by the meter as you imagined. Krisztina, the professional textile designer of the studio specializing in unique woven textile and pattern development. With her expertise she can help to realize your ideas and concepts.
For whom is it made?
You can decorate your home as well as complete your wardrobe with a special piece of textile. We also offer fabric design consultancy for fashion designers. For gastro-restaurants and artisan bakeries custom kitchen textiles and bread bags could be a special addition. For hotels a full design service is available with unique rugs, bedspreads, bed scarfs and even restaurant textiles.
What kind of textiles?
Vandor Studio's workshop offers the opportunity to make one of a kind and custom woven fabrics even in small series. For example:
blankets
bedspreads
throw pillows and cushions
inner cushions and forms
kitchen towels and napkins
bread bags
table runners and tablecloths
rugs
scarves and shawls
fabric by the meter
textile swatches and prototypes
You can select the colors and types of fabric from sample catalogs, that are best fitting to your ideas or needs. Custom woven structure developement is available as well.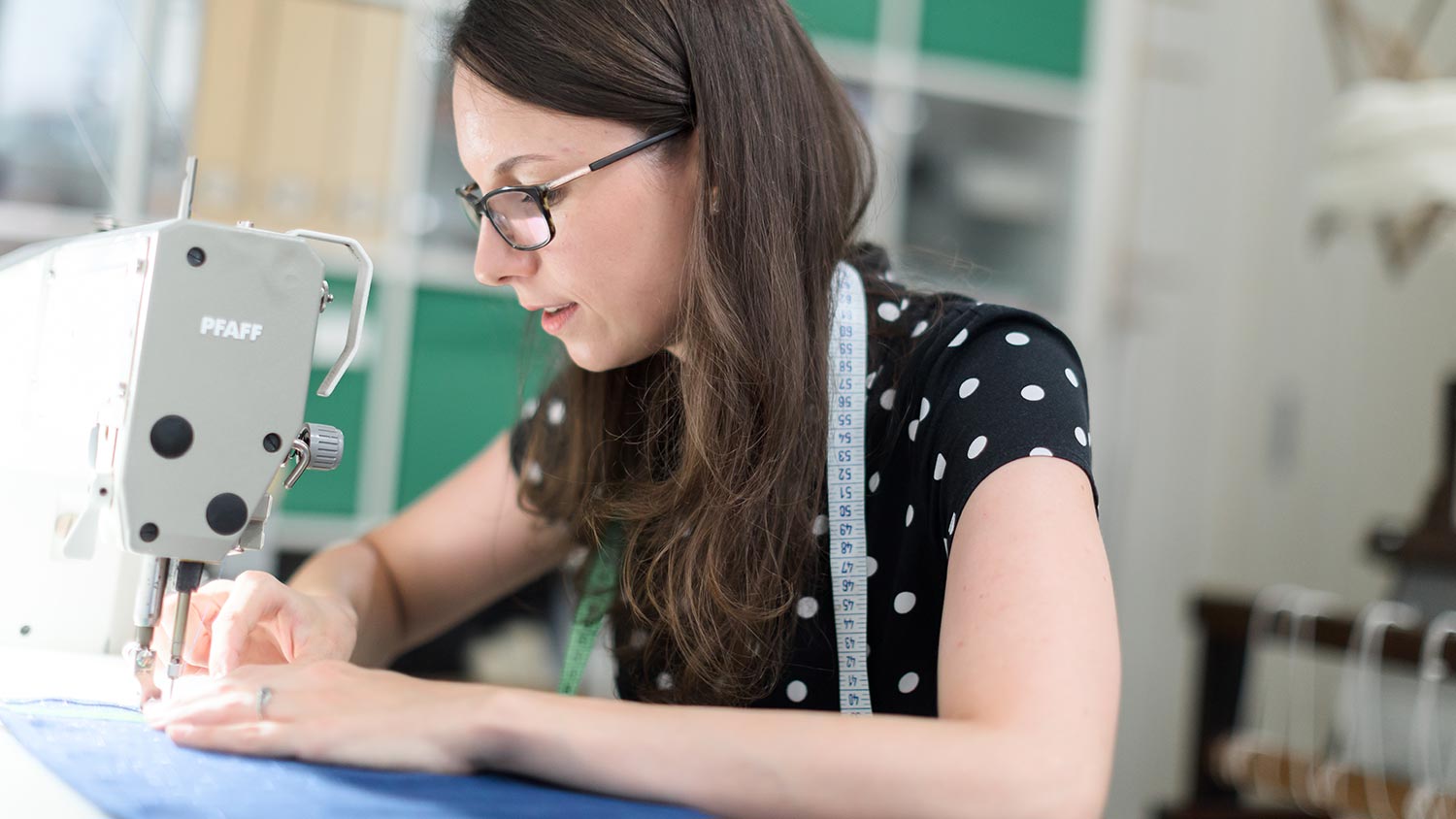 Prototype fabrics
If you wish for a sample of a woven product to be made, or experiment with small scale production, the studio can undertake the design process, weaving and sewing of sample pieces, and provide final technological documentation too. We can develop textile swatches and manufacture unique woven prototypes for bespoke orders in the studio's well equipped workshop.
The process of working together
Consultation
At the first meeting, we will discuss what your idea would be, be it a prototype or a personalized textile. It is important where the finished piece of textile or fabric would be placed, such as which room or furniture should it match. In the case of home furnishing textiles, if possible, we usually have a site tour.
Quotation and sample
In case of designing a custom fabric, a small sample will be made, so you can be sure that the end result looks the way you dreamed. You can request a quote by clicking here or book an online or personal meeting with Krisztina.
Deadlines
The following deadlines are only estimated, in case of an order we will always inform you about the exact expected delivery time.
small textiles, kitchen towels: 2-5 weeks
blankets & plaids: 3-8 weeks
rugs & carpets: 3-12 weeks